What to Expect from Your Pet Photographer
Working with a photographer who specializes in a particular type of photography can have huge benefits. Especially when it comes to working with pets, there are specific skills your photographer needs to capture great photos of your furry friend. It takes more than just patience to photograph an unruly dog and to ensure that you and your pet have a wonderful experience in your session.
If you're looking to book a session with a pet photographer, here are a few things you should expect from them.
They let your pet direct the session
.
Every dog has a different personality and will come to your pet photography session with a different mood. The best pet photographers go with the flow and let your pup direct the energy of the session. They know that dogs can be unpredictable—some may be nervous and scared, while others may quickly get over-excited and energetic. An experienced pet photographer knows how to work with every dog personality and still get images you cherish.
While your photographer will come into your pet session with an idea of the photos they would like to capture, they're also well aware that your dog may change things drastically. And that's okay! Sometimes the best images come from unexpected moments, and flexibility is essential in a pet photographer.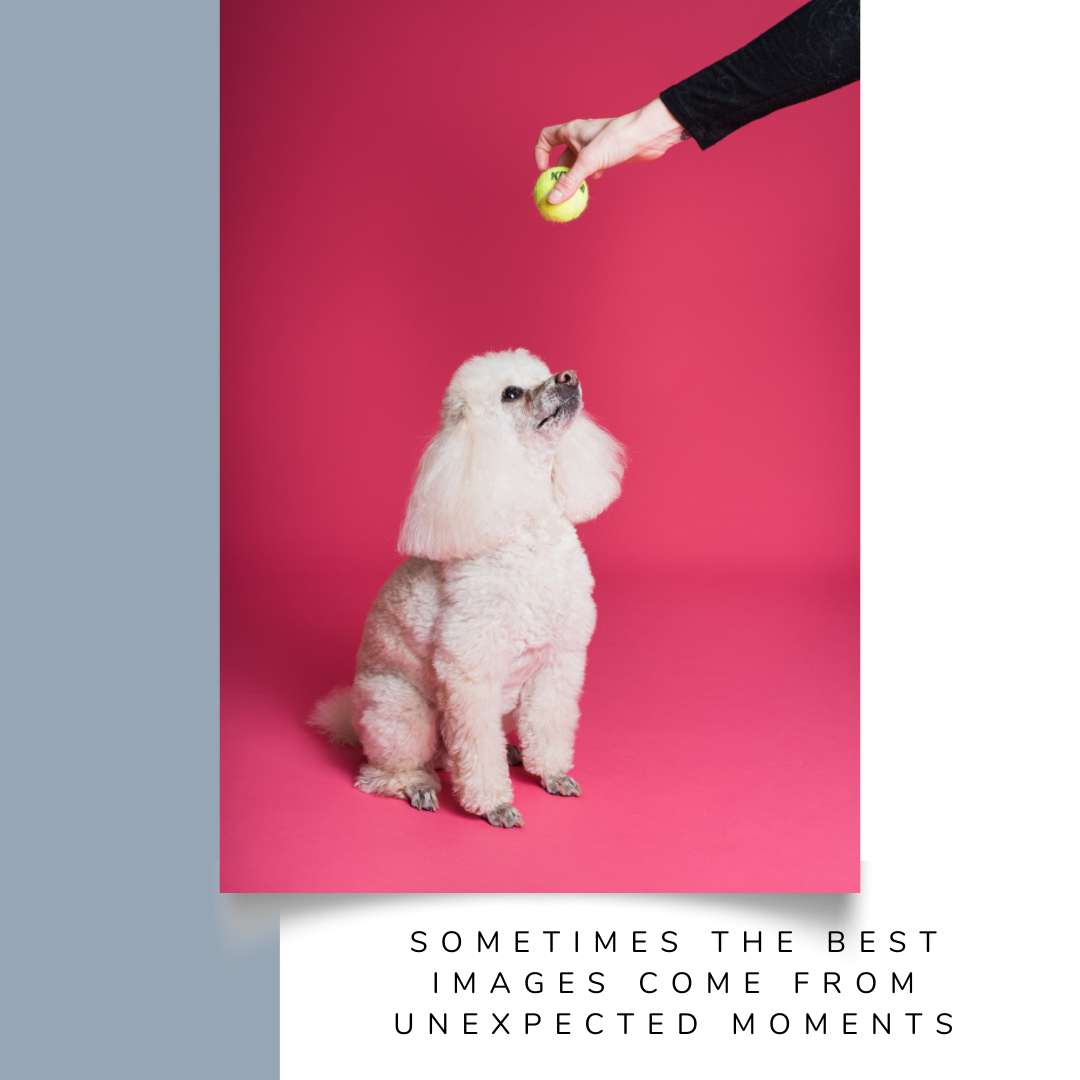 They understand dog body language
.
Dogs have their way of communicating through wagging tails, the position of their ears and even their eyes. That's why it's important to have a pet photographer who is entirely in tune with how dogs express emotion. That way, they know how best to get the photos they want—and when to back off if your dog has had enough.
 If your dog isn't comfortable with the photographer or the situation, that will show in your final images. No amount of editing or post-production can eliminate your dog's discomfort. An experienced pet photographer can help your dog relax and feel playful and comfortable, ensuring that you get images you love and that both you and your dog enjoy your pet photography session.
( Download our FREE GUIDE to How to take better photos of your dog Click here )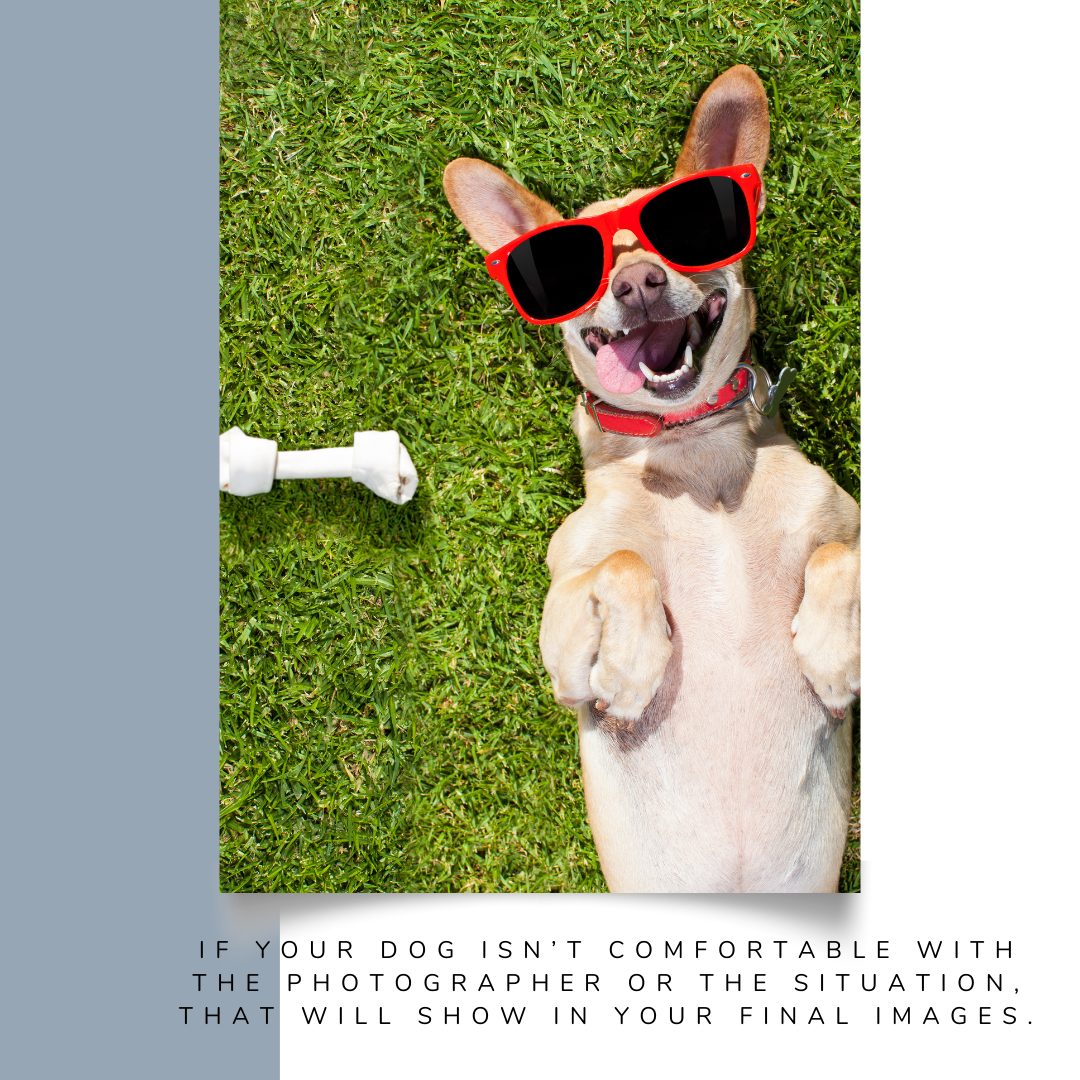 They know how to get your dog's attention
.
If you've ever taken photos of your dog—and what pet owner hasn't?—you've likely struggled to get them to look at the camera. It can take many weird noises, a squeaky toy and even a treat bribe to get your dog to pay attention.
 Your pet photographer isn't above using all of the above, and they may even have a few extra tricks up their sleeve. They know precisely how to get a pet to look right at the camera and even how to get those adorable head tilts that make for the cutest photos.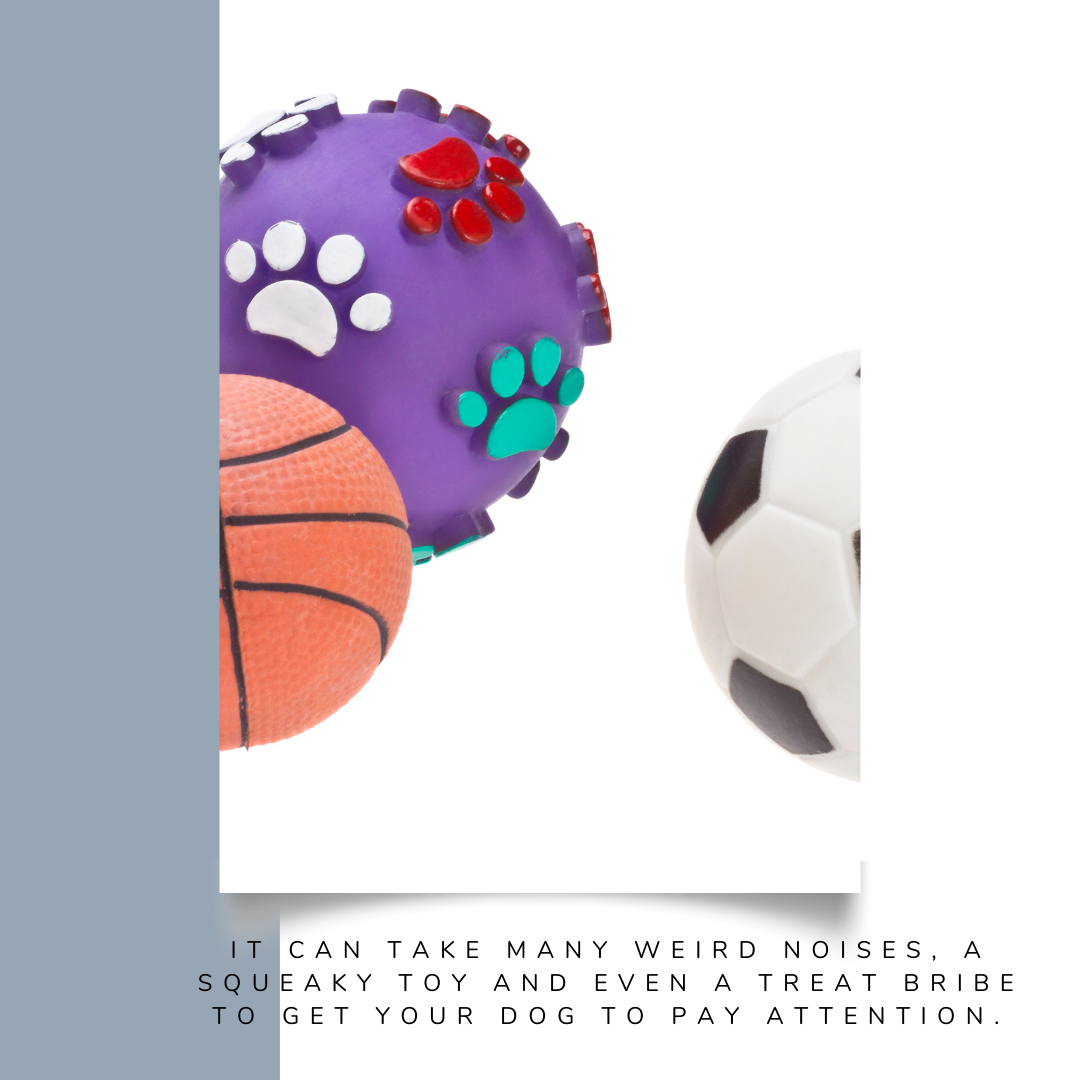 They love dogs as much as you
.
Your pet photographer has to be a dog person (or animal person in general), or they won't be able to capture great photos of your pet. They're not afraid of getting covered in dog hair or jumped on or covered with muddy pawprints. In fact, they love it! Those embarrassing moments of misbehaviour may make you cringe, but your pet photographer can make amazing photos out of your dog's energetic behaviour.
Bonus: a professional pet photographer isn't afraid to get dirty and get right in the mix with your pet. That's how they get some of the most amazing images!
Check out our Blog Post on Fun dog photoshoot ideas to inspire you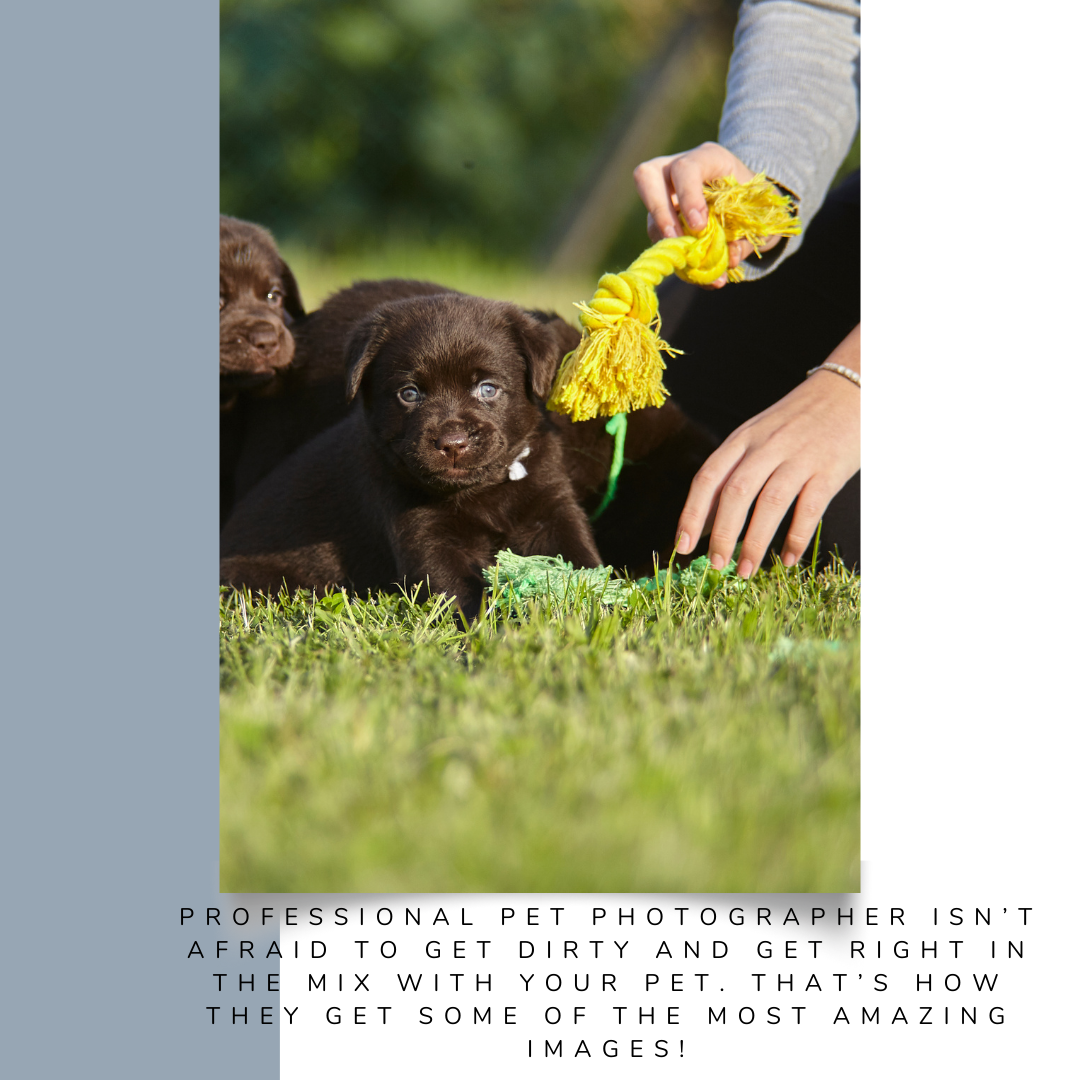 They keep your photoshoot fun
.
What makes a pet photography session different from other types of photography is holding your pet's attention. While your photographer will capture some posed photos, where they'll shine is the candid images, capturing your pet in action.
 A professional pet photographer makes the photo session fun and allows your pet to just be themselves and express their unique personality. From a game of fetch to a fun cuddle session, your pet photoshoot is a chance to be yourself with your dog. The more relaxed you are, the more comfortable they'll be—and it will show in your photos.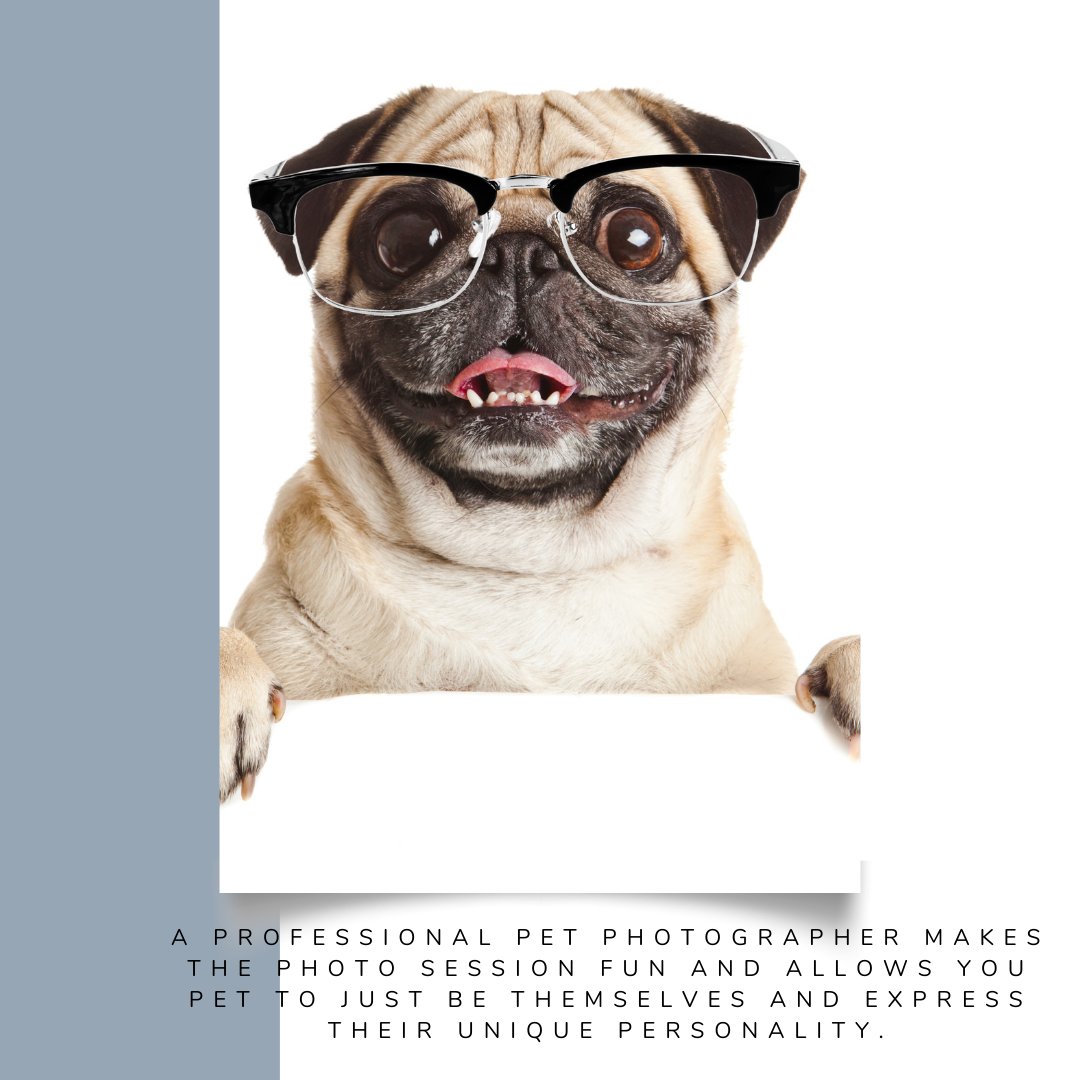 Interested in finding out more about booking a pet portrait session with me click here.
I'll explain how the sessions work, what to expect and get ready for your dog's photoshoot.
Pricing for a pet photoshoot click here
I'll talk you through how much a pet session cost and the products available to purchase.
Check out the pet gallery click here