What to Wear for family photos with your pet.
While a pet photoshoot may be all about your dog, you want to look good too! Take some time to pick out your own outfit: something casual and comfortable that will easily allow you to move around and play with your pet. As far as shoes, go for something comfortable for walking, like a nice pair of sneakers. You want to feel comfortable but also look good in photos. If you're not sure what to wear, don't be afraid to ask!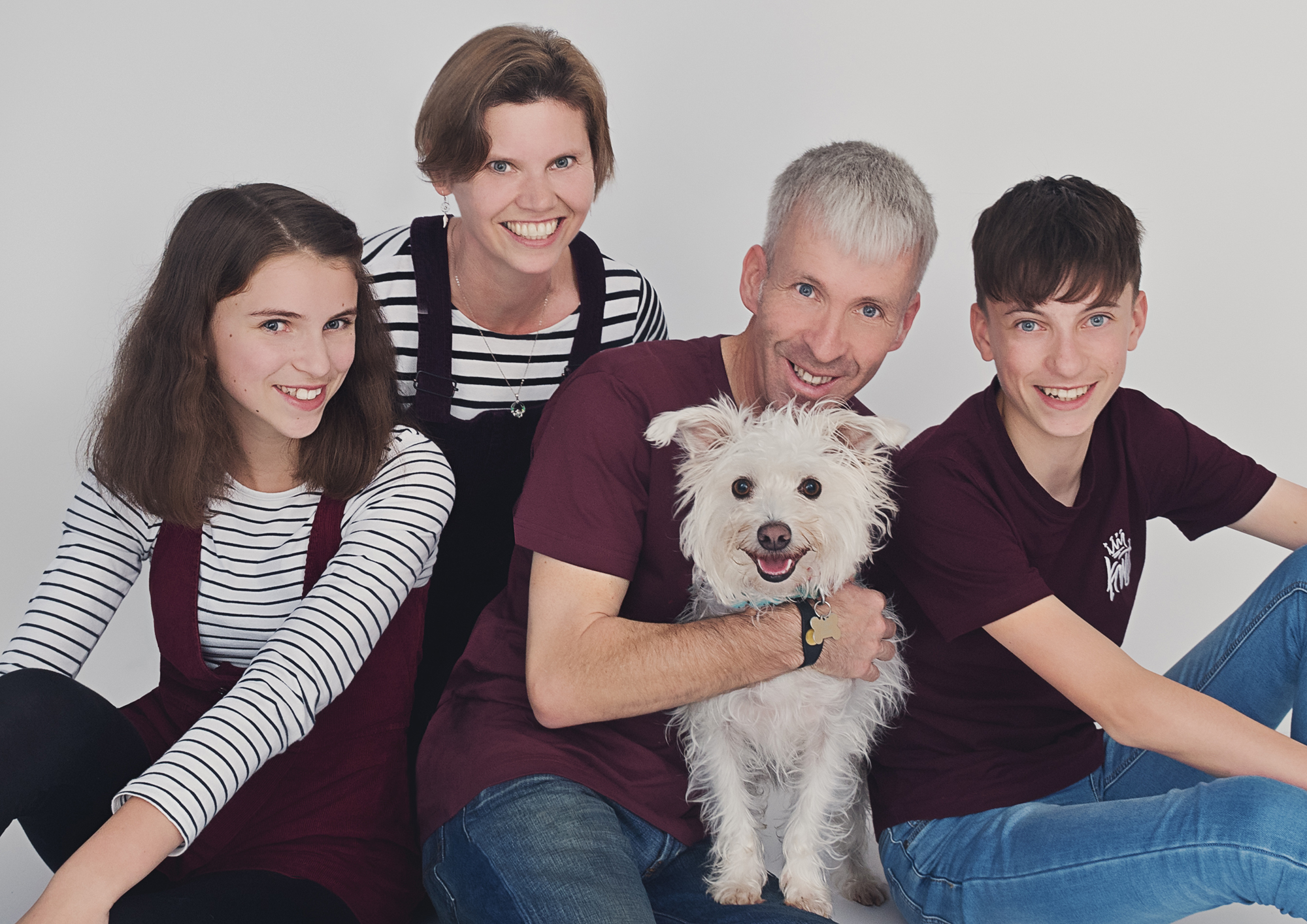 Dress with your dog in mind
When you're planning outfits for your family photos with your pet, think about your dog's coat colour.
Try to avoid strong pattern and logos; they distract and focus away from you and your dog.
Avoid colours that will clash with their fur's colour, and go for simple solids or neutral tones – black, royal blue, burgundy, beige, hunter green, white, or pastel works well with most dog coats.
If your dog is a shedder, avoid wearing a colour that will show their hair. For example, if you have a golden dog, you may not want to wear anything black. Sleeve lengths can also make a big difference; try to pick tops with at least elbow-length sleeves. Otherwise, bare arms can look very bright against the dog's fur and draw unwanted attention.
Putting a little extra thought into how your outfits will look with your dog can help make the best images.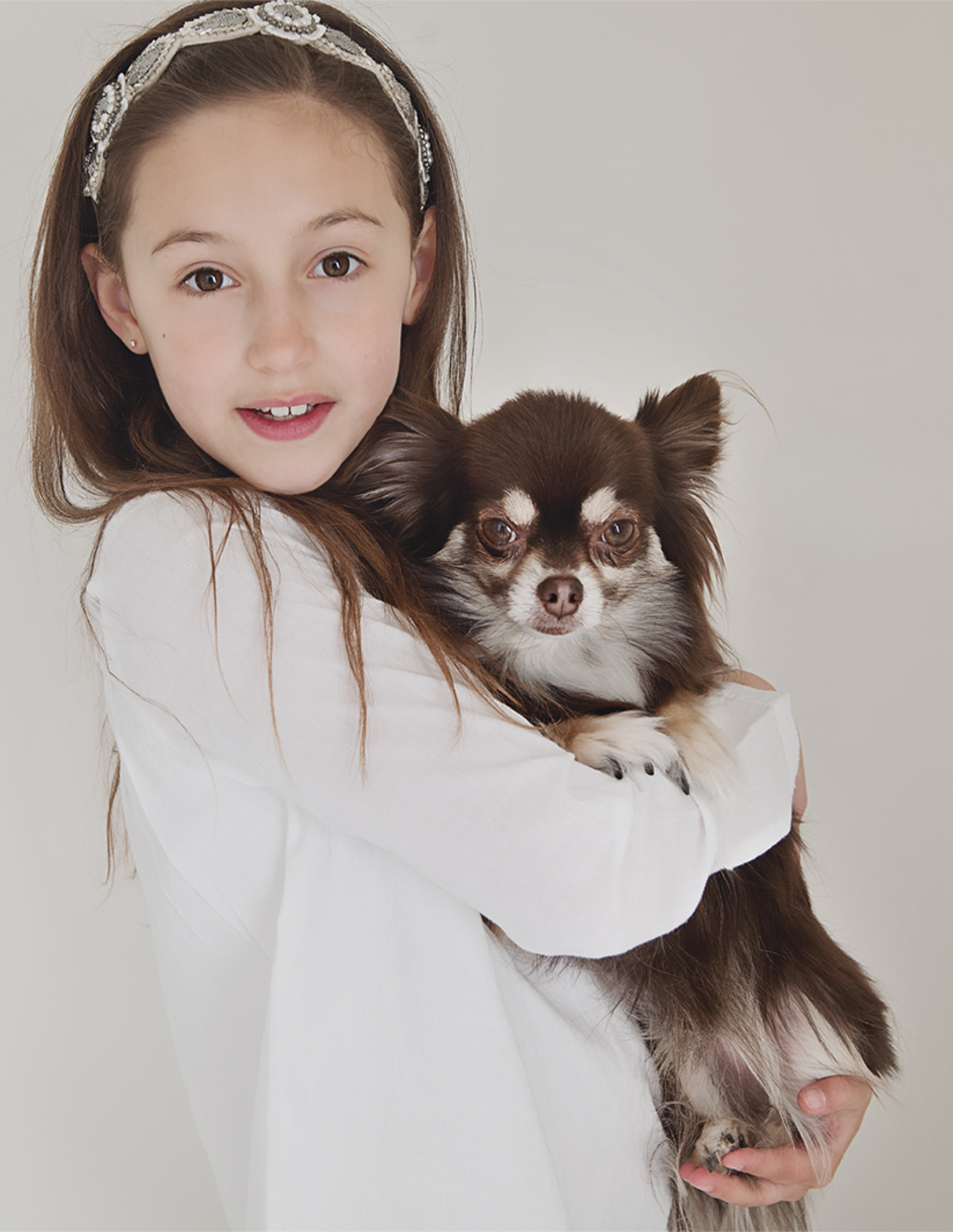 Style tip: Try to choose tops with sleeves, at least elbow length.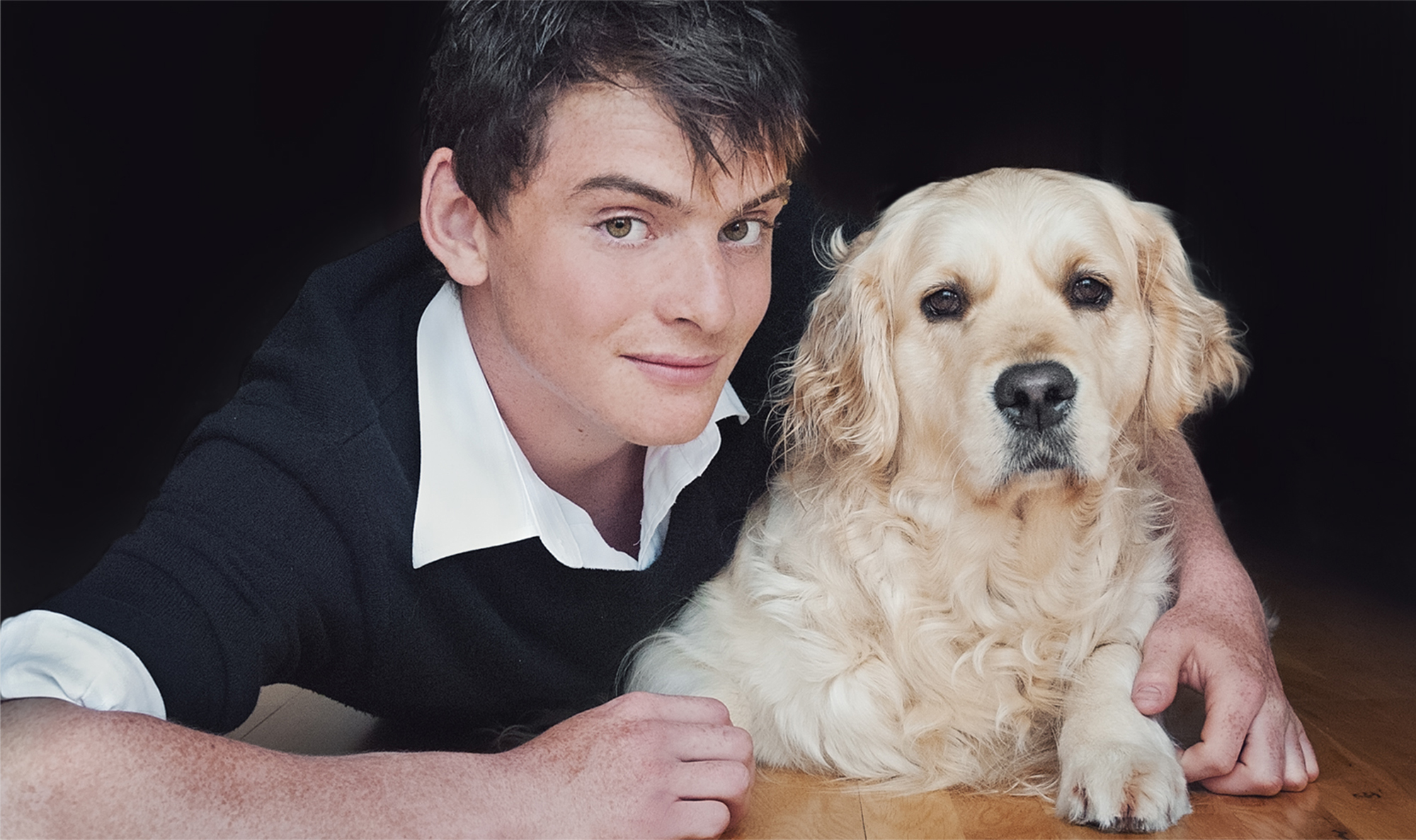 Style tip: Try to go for simple solids or neutral tones.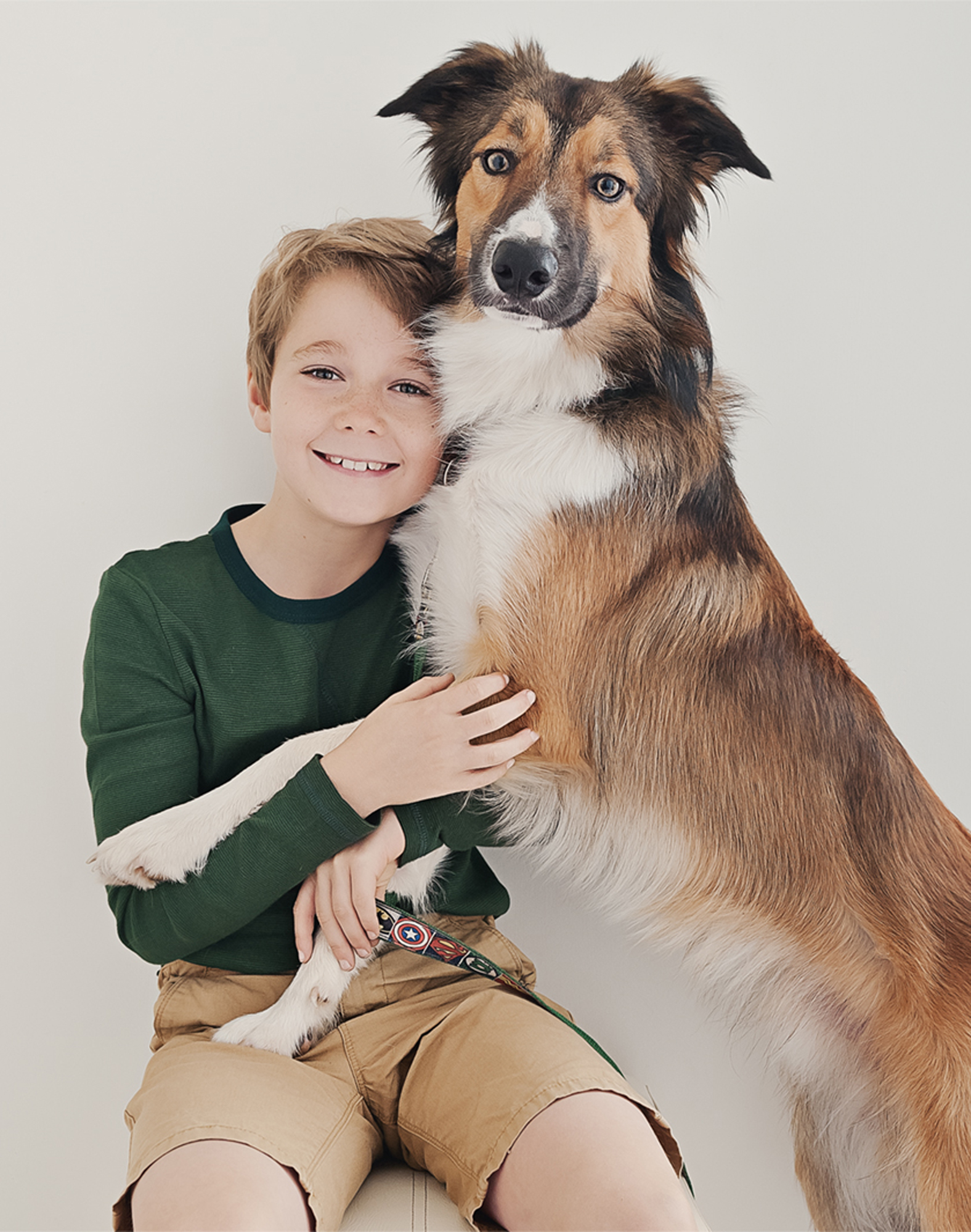 Style tip: Try to choose outfits with less than three colours. 
Your pet won't always be around
.
It can be hard to think about, but your pet won't be a part of your life forever. One day, when they're gone, you'll be grateful to have professional photos to look back on and remind you of the relationship they had with you and with the rest of your family. Photos are one of the best ways to hold on to memories, and beautifully captured images can remind you of the special moments in your life for years to come.