Tips for Photographing Your Senior Dog
If you have an older dog, you know how special that relationship is. They've been with you for years and are a part of your family. You know their personality and quirks, and they know yours. It's a love and a relationship that you wouldn't trade for anything.
Senior dogs deserve to be photographed just as much as younger ones. They may not be as active, but having images of your furry best friend in their twilight years is something you'll cherish long after they're gone. While professional pet photography is always a great idea, I've put together a few tips for photographing your senior dog at home so you can ensure you'll always have images of them.
This is Ben having his own photoshoot in his garden, as a surprise gift for his dad.  His mum wanted som natural shots with ben in the garden, showing him enjoying himself and all his favourite spots to watching the world go by.
Be patient and take your time.
Just as you would with a younger dog, let your senior dog's energy and needs guide your photography. They may need more time to rest or not be in the mood to be photographed, and that's fine. Be patient and willing to wait. And while you're trying to get cute posed portraits, don't be afraid to snap a few candid shots. You might end up loving these just as much or even more!
The best way to get great photos of your older dog is to photograph them in an environment where they're comfortable, like your home or backyard or maybe a favourite local park. Just keep in mind that senior dogs can get disoriented, so be wary of letting them off the leash and be sure to keep a close eye on their movements.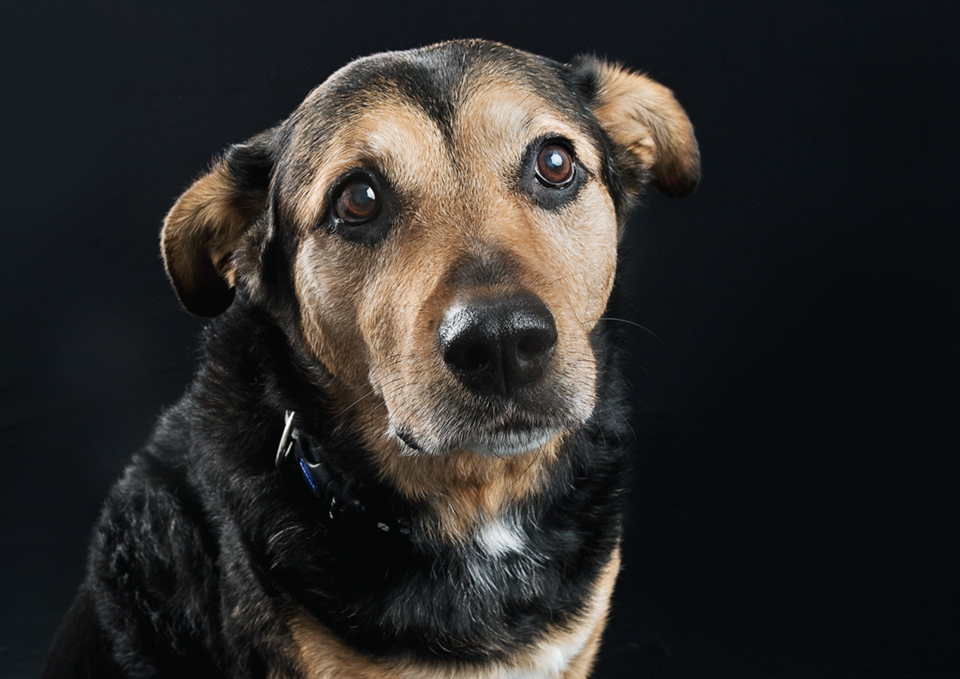 This is Poppy, she a much-loved family pet. She came to the studio for a photo session just a few weeks after having a stroke, and it was uncertain how much she would recover, it was touch and go there for a while.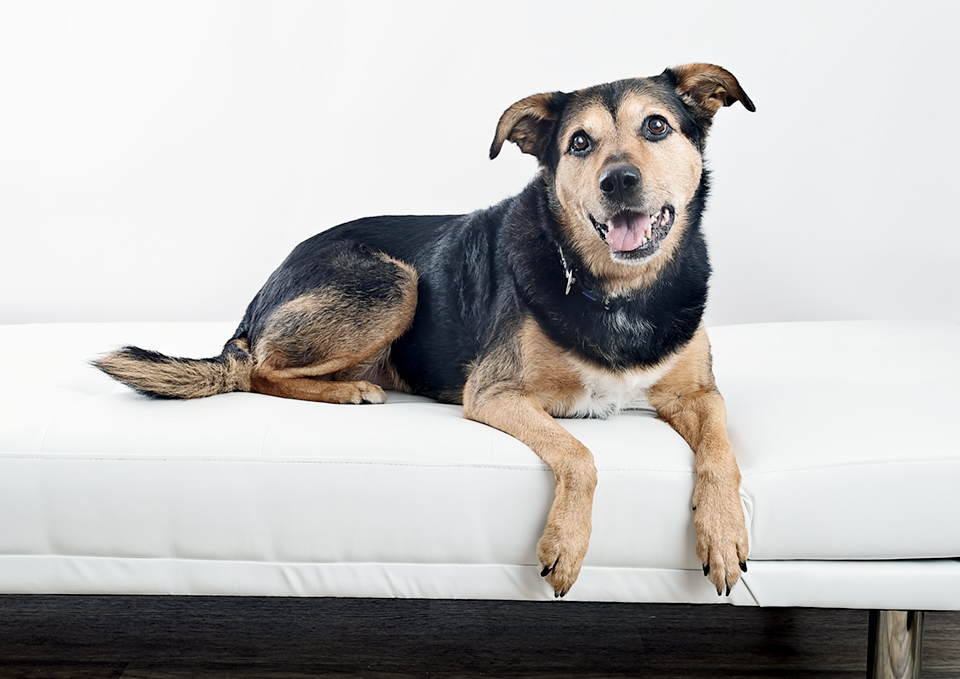 Poppy was still very unsteady on her legs but in good spirits and enjoying her day out of fuss and many treats.  To this day, when I see her, she's remembering me and insist on having a tasty treat!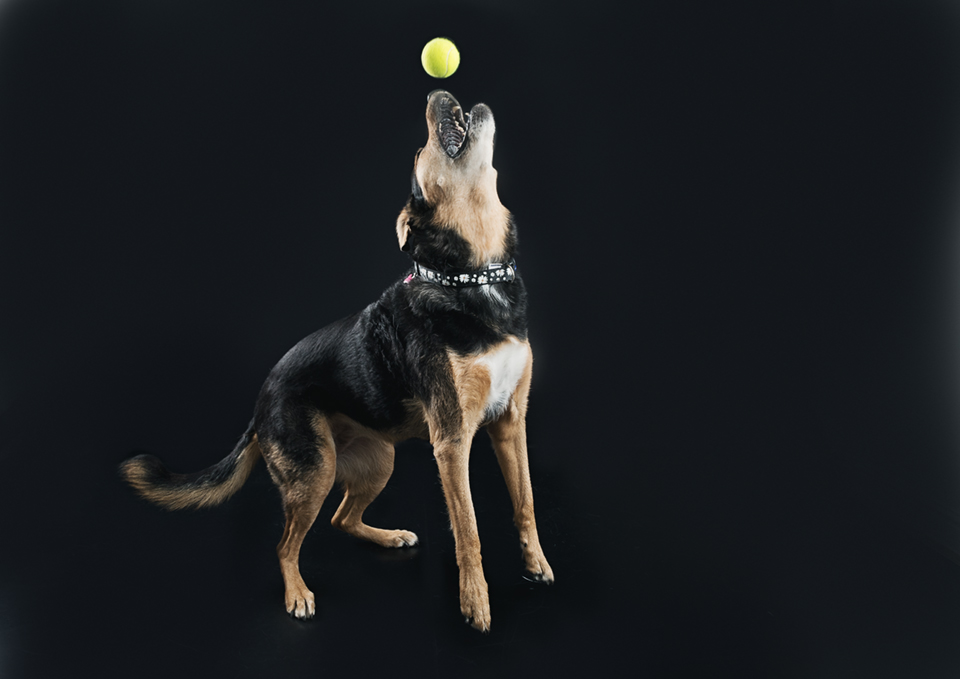 Good news is that Poppy recovered well and got a new lease on life. Her balance is back and she can go for walks again and enjoy life to the fullest!
Celebrate what your dog loves
Think about how your senior dog likes to spend their time. Maybe they don't enjoy long walks or play sessions anymore, but they still enjoy most likely activities. Find your dog's favourite spot in the house, whether that's on a bed or pillow or the sofa and capture them relaxing. If they love to go on outings with you, bring along a camera to capture their happiness and joy in those moments.
When you take photos of your dog doing their favourite things, you can capture their unique personality and create memories that you can cherish for years to come.
( Download our FREE GUIDE to How to take better photos of your dog Click here )
Capture the present moment
You may want to remember your dog as young and vibrant, but there is beauty in their ageing body and signs of a life well-lived and well-loved. After all, not every dog has the opportunity to grow old in a loving home, and that's something worth celebrating in photos of your furry best friend.
Try to avoid using flash when photographing your senior dog, especially if they have cloudy eyes. Instead, focus on natural light from windows or even go out into the backyard to capture images of your dog.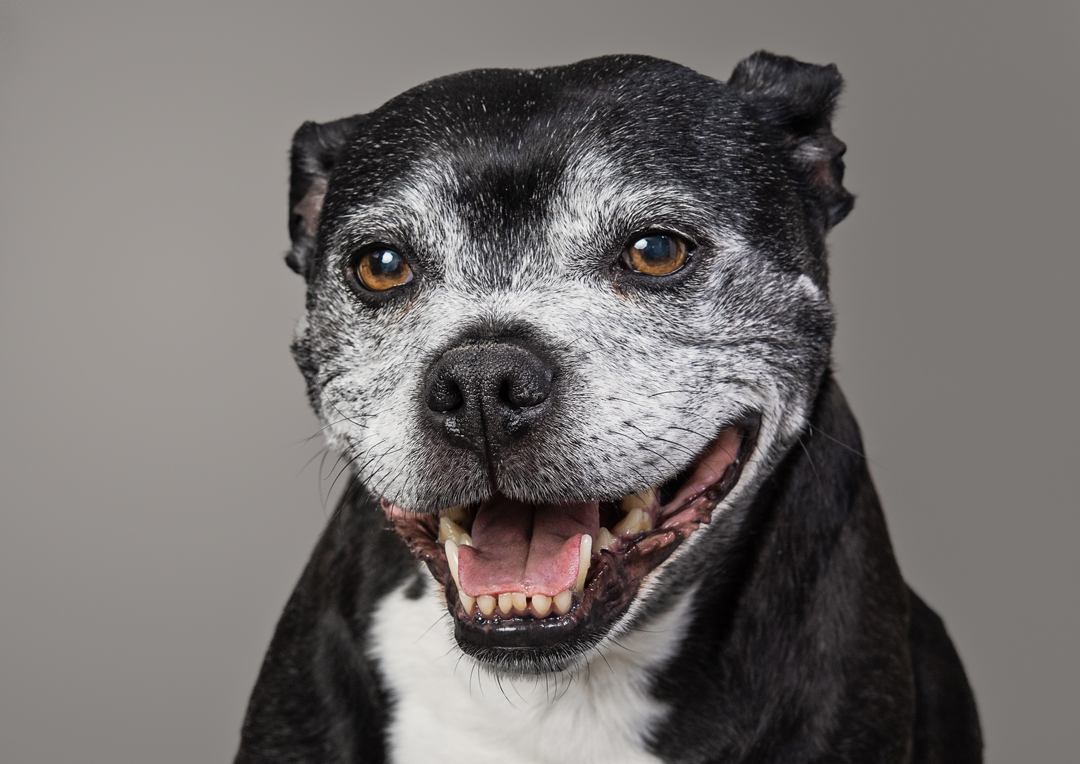 Say Hi to Jazz,  Jazz is a well-travelled older dog, spending the summers in Somerset and then back north for the rest of the year.  She's an adored family pet and loves her walks and belly rubs.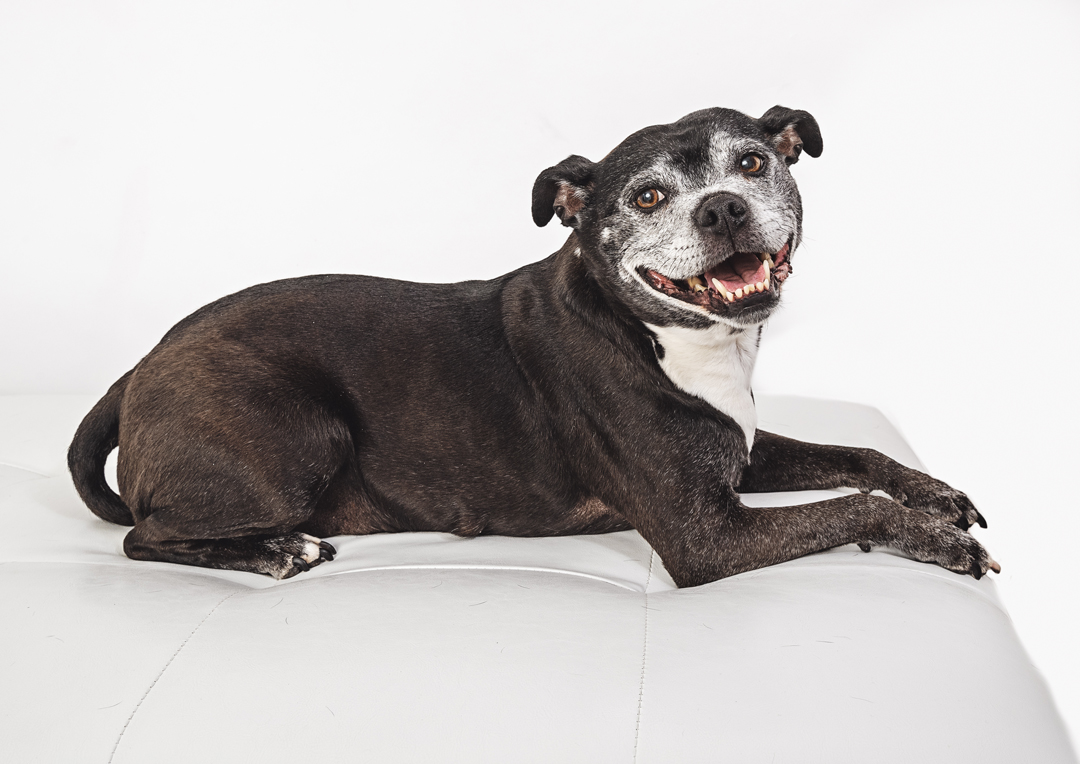 Jazz is very active for her age even if she got some stiffness and arthritis in the body.  She had a big smile on her face throughout the whole session!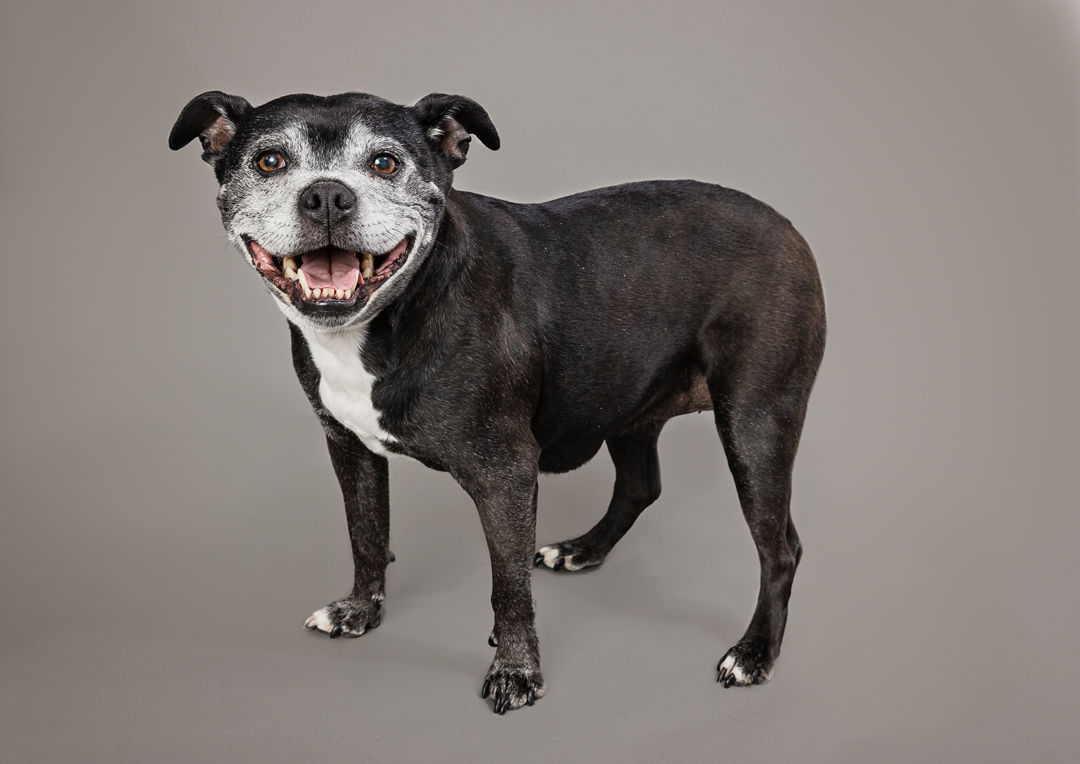 Jazz mum and dad got a photoshoot gift voucher for Christmas. As a surprise from there daughter, that knew how much Jazz means to the family.
Take photos together
Getting in front of the camera can be nerve-wracking, but you'll regret not having photos of you with your senior dog. The love you share is extraordinary, and it deserves to be captured and remembered. Set your camera on a timer or ask another family member or friend to snap a few photos of the two of you together. These are images you are sure to cherish in the years to come.
Not sure how to pose with your dog? Just be natural! Give them a kiss or pat on the head or snuggle up as you normally do. These photos can end up being little slices of life, which is a beautiful thing to capture.
Don't wait
It can be easy to put off taking photos with your senior dog, but you never know how much time you have, so take the photos! Even if you don't have a professional camera and use your phone, you'll be more likely to regret not having photos than you will having blurry ones. Your relationship with your older dog deserves to be celebrated and captured forever, so don't wait and get those photos today!
Interested in finding out more about booking a pet portrait session with me click here.
I'll explain how the sessions work, what to expect and get ready for your dog's photoshoot.
Pricing for a pet photoshoot click here.
I'll talk you through how much a pet session cost and the products available to purchase.
Check out the pet gallery click here.