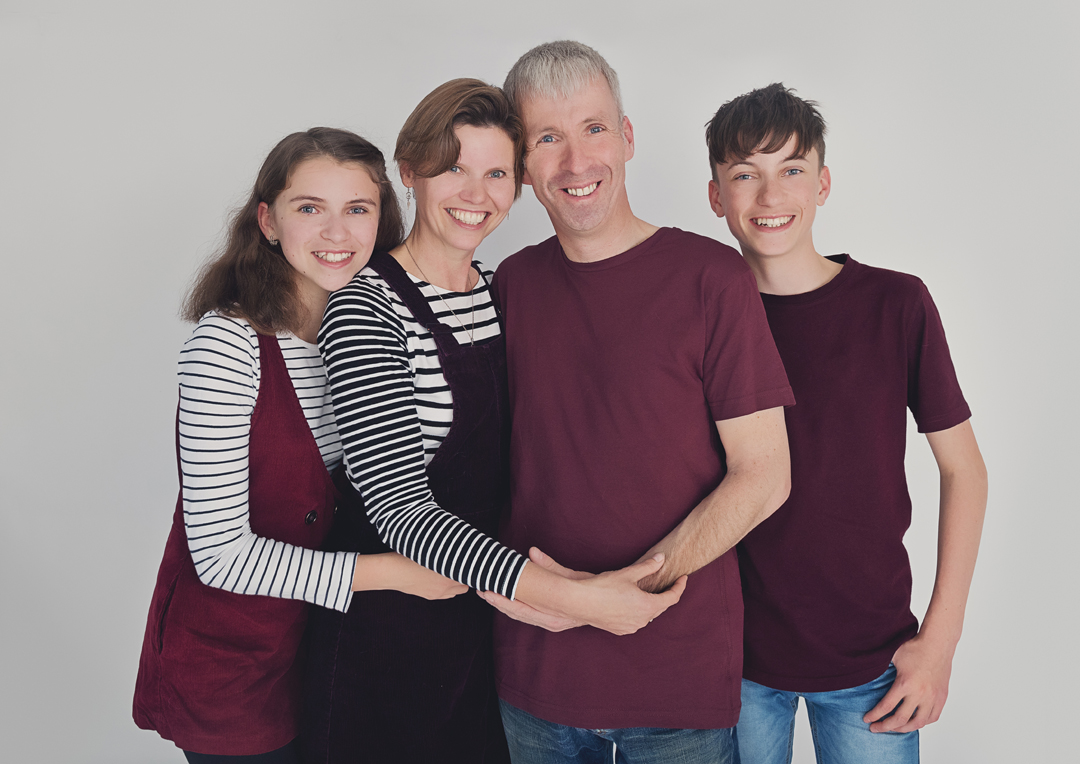 "Today's little moments become tomorrow's precious memories."
I had the pleasure to photograph the Coleman family in my Somerset studio just before Christmas.  This was for some updated family photos and of course Christmas presents!    We had a chat before their session – planning what they should wear and would it be ok for them to bring Teddy? – the dog as well.  It was decided we were going to do two different outfits – it worked out very well a casual set up and then dressier.  Teddy ended up being the star – we were not sure if he would be good and sit still, but he did all that – plus loads of different expressions in the shoot.  I photographed lots of different group poses to give them a good variation to choose from and we even managed to replicate a pose from when the children where smaller.
Hope you all enjoy looking at the images as much as I enjoyed taking them.